KAZAKH INVEST proposed businessmen from Tatarstan to open production in Kazakhstan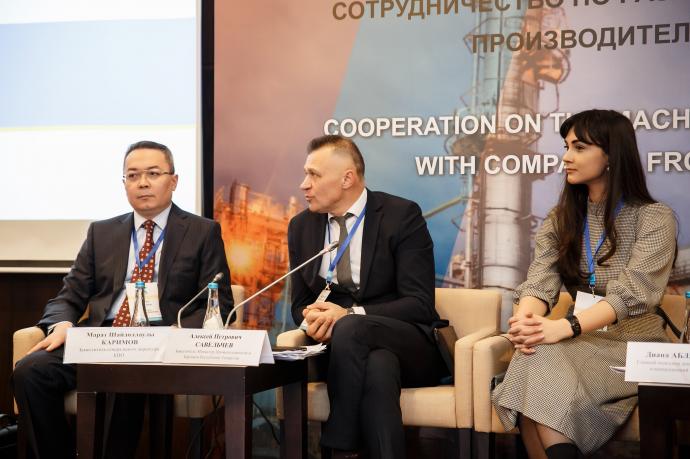 Karachaganak Petroleum Operating B.V. in close cooperation with the Ministry of Industry and Trade of Tatarstan, the Ministry of Energy of Kazakhstan, the Akimat of West Kazakhstan Region and PSA LLP organized a forum to discuss cooperation between Kazakhstan and Tatarstan in the field of machinery building.
The largest equipment manufacturers of Tatarstan, O&G operators of Kazakhstan, representatives of KAZAKH INVEST as well as other state bodies attended the event. The purpose of the event was to build up and develop new production of domestic goods in Kazakhstan in cooperation with companies of Tatarstan.
During the forum, the representative of KAZAKH INVEST Diana Ablyakimova spoke about Kazakhstan's investment potential, measures of state support available to foreign investors and advantages of investing in the country.
"The Russian Federation is one of the most important strategic partners of Kazakhstan and also a priority country for attracting investments. We are ready to provide full support to investors interested in establishing production facilities in our country, including finding a local partner, organizing visits and securing investment incentives," - said Diana Ablyakimova during the event.
In addition, in his speech, Director of Karachaganak Petroleum Operating B.V. Edwin Blom noted that this event is a dialogue platform for exploring the potential of future partnership. This will provide new ideas, contacts and wider opportunities for joint production of new goods and services for the Karachaganak field.
"Today, we look forward to welcoming Tatarstan's engineering and equipment manufacturers who are interested in localizing their Goods and Services in the Republic of Kazakhstan, to launch joint production of their technology goods under "Made in Kazakhstan" brand", - added Edwin Blom.
The parties held a series of bilateral meetings to discuss further steps for development of cooperation. In addition, consortium agreements were signed between the companies of Kazakhstan and Tatarstan.